Coffee Peeling Shampoo
Coffee Peeling Shampoo has a detoxifying effect
Deep cleansing of the hair / Total Peeling. Aromatherapy
Presentation: 1000 ml bottle.
Indications: All hair types. Especially indicated for hair exposed to a heavy atmosphere (smoke, grease, etc.).
PROFESSIONAL PRODUCT = HIGH EFFICACY INDEX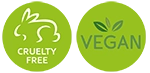 DOES NOT CONTAIN:
PARABENS
SYNTHETIC COLOURANTS
PERFUME ALLERGENS
SILICONES
TRANSGENIC PRODUCTS
INGREDIENTS OF ANIMAL ORIGIN
PHTHALATES
NANOMATERIALS
MINERAL OILS
INDICATIONS for Coffee Peeling Shampoo
Coffee Peeling Shampoo is a high molecular weight shampoo for DEEP and DELICATE cleaning of the hair fibre.
Its complex formulation incorporates micronised particles of 100% natural coffee that remove residues and carry out a total cleansing, deeply removing SILICONES, CONDITIONING RESINS and ENVIRONMENTAL DIRT (including NICOTINE).
In addition, CAFFEINE, an active ingredient contained in pure coffee extract with stimulating-exciting properties, performs a SECOND PEELING, eliminating the "MEMORY EFFECT" of the hair and avoiding the "BUILD UP" phase.
Great foaming power. AROMATHERAPY.
For greasy hair or hair exposed to a heavy atmosphere (smoke, grease, etc.) use directly.
For dry hair, mix in equal parts in the hand with the Collagen Cellular Recuperator and apply.
Substantive Solar Filter.
RELAX AND ENJOY THE APPLICATION
Dose on the palm of the hand approximately 10 ml. (2-3 pumps).
Apply directly to previously wet hair and massage gently.
Rinse and repeat the operation, leaving 5 minutes of exposure.
Enjoy the aroma that envelops you.
Does not stick to the hair.
Rinse thoroughly.
For perfectly treated hair, repeat the entire method once a week.
For dry hair, mix in your hand in equal parts Coffee Peeling Shampoo + Collagen Cellular Recuperator and apply.
WARNINGS
Do not ingest. External use only. Avoid contact with eyes. In case of contact with eyes, rinse immediately with plenty of water. Consult your hairdresser. Hair use only. Do not use on the rest of the body.

Hair

Normal hair
Thick hair
Thin hair

Length

Long
Medium
Short

Hair type

Dyed/Colored hair

Product Type

Shampoo

Treatment

Detox

Size

1.000 ML
Voltage Cosméticos

Estou muito satisfeito
Me encanta

Excelente!
Genial

Ya había utilizado otros productos de esta marca y encanta. Envío rápido. Lo recomiendo
Genual

Maravilloso olor a chocolate y gran limpiador del cuero cabelludo.
Customers who bought this product also bought: