White Hair Shampoo 2 in 1 Therapy Ultra Violet
White Hair 2 in 1 Shampoo + Conditioner. Ultra Violet Therapy
White Hair 2 in 1 Shampoo + Conditioner Ultra Violet Therapy is an Enhancer, Mattifier/Eliminator of yellowish tones. Aromatherapy.
Presentation: 500 ml bottle.
Indications: white hair / grey hair / lightening of highlights.
PROFESSIONAL PRODUCT = HIGH EFFICACY INDEX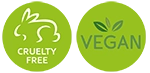 DOES NOT CONTAIN:
SALT
SULPHATES
PARABENS
PERFUME ALLERGENS
SILICONES
TRANSGENIC PRODUCTS
INGREDIENTS OF ANIMAL ORIGIN
PHTHALATES
NANOMATERIALS
MINERAL OILS
INDICATIONS for Ultra Violet Therapy White Hair 2 In 1 Shampoo + Conditioner in one product.
Ultra Violet Therapy White Hair 2 in 1 is a treating and enhancing Shampoo + Conditioner All in One for grey and white hair.
Total eliminator of yellowish tones.
Salt free and sulphate free. Specially formulated to completely remove any hair with yellowish tones, either due to the appearance of grey hair or to the lack of toning of highlights. The formula has been enhanced to condition the hair.
Substantive Solar Filter.
RELAX AND ENJOY THE APPLICATION
Dispense into the palm of the hand approximately 10 ml. (2-3 pumps).
Apply directly to previously wet hair and massage gently.
Rinse and repeat the operation, leaving 5 minutes of exposure.
Enjoy the aroma that envelops you.
Does not stick to the hair.
Rinse thoroughly.
Visible results from the first application.
WARNINGS
Do not swallow. External use only. Avoid contact with eyes. In case it may happen, rinse immediately with plenty of water. Consult your hairdresser.
Grey hair, silver hair, granny hair, etc. Different names for a hair colour in fashion for some time now.
Hair colour depends on its melanin content, which is a natural pigment produced in cells called melanocytes, whose main function is precisely the production of melanin in order to protect the skin.
Oxidative stress is the main cause of ageing and, for our hair, these cells stop producing melanin and the hair loses its colour.

Hair

Normal hair
Thick hair
Thin hair

Length

Long
Medium
Short

Hair type

Gray hair
White hair

Product Type

Shampoo

Treatment

Repairing

Size

500 ML

Therapy

Ultra-Violet Shampoo
IDEAL

10/24/2021
martetacasanovas
Ideal para todas aquellas personas que, como yo, nos hemos destrozado el pelo con mechas y decoloracion y ademas queremos mantener un tono irisado y ceniza.. No reseca nada la fibra matiza muchisimo el color. Yo lo uso un dia o dos a la semana y me mantiene muchisimo el matiz.
Customers who bought this product also bought: