Stop Hair Loss Shampoo
Stop FALL Shampoo with RUBESCENT EFFECT
Activates superficial peripheral circulation. Aromatherapy.
Presentation: 500 ml bottle.
Indications: Preventive care of alopecia (hair loss).
PROFESSIONAL PRODUCT = HIGH EFFICACY INDEX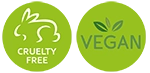 DOES NOT CONTAIN:
PARABENS
SILICONES
GENETICALLY MODIFIED PRODUCTS
INGREDIENTS OF ANIMAL ORIGIN
PHTHALATES
NANOMATERIALS
MINERAL OILS
LOW SALT AND SULPHATE CONTENT
INDICATIONS for Stop Hair Loss Shampoo
Stop Hair Loss Shampoo is formulated for the preventive care of ALOPECIA (hair loss). It contains a vasodilator active ingredient that prepares the scalp by dilating it and activating the superficial peripheral circulation.
It is the perfect complement to the Voltage STOP HAIR LOSS Programme.
Substantive Solar Filter.
RELAX AND ENJOY THE APPLICATION
Dispense approximately 10 ml into the palm of the hand.
Apply directly to wet hair.
Massage gently.
Leave on for 5 minutes.
Enjoy the scent that envelops you.
Does not stick to the hair.
Rinse thoroughly.
Hair loss
These days we have noticed how our hair is falling out more easily tan usual and you may be wondering 'Who is responsible for the hair loss?' The change of season is.
While some specialists maintain that every season means a real transition and change for our hair, and that the season itself has a strong influence on the state of the scalp, there are others who play down this circumstance and maintain that the hair cycles are always the same, without having so much weight at last the climatic variations.
Whatever the case, all we want is to find a solution to the fact that we are suffering from increased hair loss, and that worries us to a very great extent.
Useful information:
Hair loss is a natural hair renewal process that is repeated every year. Its objective is to renew the hair that is at the end of its biological cycle (telogen phase) by a new strong and continuously growing hair (anagen phase).
In addition, as a result of the action of the sun, water and sweat on the scalp in summer, which accelerate hair growth, more hair reaches the end of its life (telogen phase). This hair loss occurs in both men and women, and we should not worry if we see that the hair that is falling out is replaced by new hair.
For this purpose, there are available on the market a variety of treatments that can help us to stop this seasonal hair loss.
At Voltage Cosmetics we have the STOP HAIR LOSS PROGRAMME, a highly effective treatment, very suitable for people with a tendency to suffer from any type of alopecia.
No more excuses, then. Question solved, so now it's your turn to take the step and say no more hair loss!
WARNINGS
Do not ingest. External use only. Avoid contact with eyes. If contact with eyes occurs, rinse immediately with plenty of water. Consult your hairdresser.

Hair

Normal hair
Thick hair
Thin hair

Length

Long
Medium
Short

Hair type

Intense hair loss
Moderate hair loss

Product Type

Shampoo

Treatment

Anti-Hair Loss

Size

500 ML
Champú

Me ha gustado,hace bastante espuma y parece k funciona bien
Perfecto

Todo perfecto envalado y rápido
Pelo más fuerte

09/22/2022
Laura Vallverdu
El resultado de la aplicación es un cabello más fuerte
5

Excelente

Buen artículo,lo uso habitualmente y ayuda a fortalecer el pelo buenos productos los de voltage.
Excelente

Excelente!!
Customers who bought this product also bought: