Shampoo + Collagen Cell Recuperato
Intensive treatment of collagen fibres. It is a hair enhancer. Aromatherapy
Presentation: 2 Bottles of 500 ml.
Indications for Shampoo + Collagen Recovery Shampoo: Fine hair. Prevents hair fibre breakage. Increases the thickness of the hair fibre.
PROFESSIONAL PRODUCT = HIGH EFFICACY INDEX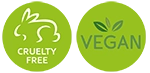 DOES NOT CONTAIN:
PARABENS
SILICONES
PERFUME ALLERGENS
COLOURINGS
TRANSGENIC PRODUCTS
PHTHALATES
NANOMATERIALS
MINERAL OILS
LOW SALT AND SULPHATE CONTENT
INDICATIONS for Collagen Shampoo + Collagen Cell Recuperator
Collagen + Vitamin H Shampoo + Collagen Cell Recuperator is a treatment specially formulated to recover COLLAGEN fibres, which have deteriorated due to the effects of time, wear and tear and traction.
Collagen is a protein molecule that forms a framework of microfibrils responsible for supporting the hair structure.
Its complete formulation provides sufficient collagen to reconstruct the damaged micro-fibrils and restore the hair to its natural state, recovering the appropriate STRUCTURE, SHINE and VOLUME.
Its high content of MARINE COLLAGEN nourishes damaged hair, thanks to its energetic agent that vitalises the hair in a spectacular way. It also provides skin elasticity to the scalp, reinforcing its acid barrier.
NEUTRALISES ALL ODOURS. ELIMINATES STATIC ELECTRICITY.
Substantive Solar Filter.
RELAX AND ENJOY THE APPLICATION
First dose on the palm of the hand approximately 10 ml. (2-3 pumps).
Apply directly to wet hair.
Massage gently.
IMPORTANT:
Leave at least 5 minutes of exposure.
Afterwards, rinse and apply the recuperator, leaving 5 minutes of exposure.
Enjoy the aroma that envelops you.
Does not stick to the hair.
Rinse thoroughly.
To enjoy an enviable mane, repeat the operation 3 times a week: SHAMPOO COLLAGEN + VITAMIN H + COLLAGEN CELLULAR RECOVERER.
WARNINGS
Do not ingest. External use. Avoid contact with eyes. In case of contact with eyes, rinse immediately with plenty of water. Consult your hairdresser.

Hair

Normal hair
Thin hair

Length

Long
Medium
Short

Hair type

Damaged

Product Type

Shampoo
Treatment

Treatment

Regenerator

Size

500 ML

Therapy

Collagen Cell Recuperator
Pack colageno

Llevo un par de semanas usando estos 2 productos y se nota la diferencia mi pelo tiene mejor aspecto, lo tenia estropeado por las decoloraciones y tratamientos de keratina y se está recuperando.

Sin duda calidad/precio inmejorable
Volumwn natural

09/22/2022
Laura Vallverdu
Ya conocía este producto, lo vuelvo a adquirir como la mejor solución para dar volumen con un resultado natural
Funciona

Me teñi el pelo y se me quedo echo paja... este es unico producto que me esta ayudando a que mi pelo vuelva a tener brillo y este suave
Shampoo colageno

Genial, me deja el pelo con más cuerpo a la vez que hidratado
Champu

Dejan el pelo genial desde el primer uso.
Excelente producto

Tenía el pelo quemado por las decoloraciones y estos productos lo han recuperado totalmente.
S

Genial
Customers who bought this product also bought: