Collagen Cell Recuperator 1000 ml
Collagen Cellular Recuperator is an intensive treatment for collagen fibres
Re-styling of the hair. Aromatherapy
Presentation: 1000 ml bottle.
Indications: Fine, damaged and deteriorated hair. Increases the thickness of the hair fibre.
PROFESSIONAL PRODUCT = HIGH EFFICACY INDEX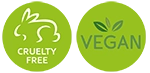 DOES NOT CONTAIN:
PARABENS
SILICONES
PERFUME ALLERGENS
SYNTHETIC DYES
TRANSGENIC PRODUCTS
PHTHALATES
NANOMATERIALS
MINERAL OILS
SALT
SULPHATE
INDICATIONS for Collagen Cell Recuperator
Collagen Cellular Recuperator 1000 ml. is an intense and immediate treatment to recover capillary COLLAGEN fibres that have deteriorated due to the action of time, wear and tear and traction. Collagen is a protein molecule that forms a framework of microfibrils responsible for supporting the hair structure.
Its complete formulation provides sufficient collagen to reconstruct the damaged micro-fibrils and restore the hair to its natural state, recovering the appropriate STRUCTURE, SHINE and VOLUME.
Its high content of MARINE COLLAGEN nourishes damaged hair, thanks to its energetic agent that vitalises the hair in a spectacular way. It also provides skin elasticity to the scalp, reinforcing its acid barrier. NEUTRALISES ALL ODOURS. ELIMINATES STATIC ELECTRICITY.
Substantive Solar Filter.
RELAX AND ENJOY THE APPLICATION
Dose on previously washed hair approximately 10 ml. (2-3 pumps).
Massage gently.
Leave on for 5 minutes.
Enjoy the aroma that envelops you.
Does not fix on the hair.
Rinse thoroughly with water.
For perfectly treated hair, repeat the entire method three times a week. COLLAGEN SHAMPOO + VITAMIN H + COLLAGEN CELL RECOVERY.
In cases of very damaged hair structure (such as hair burned by chemical work, fire or trauma), apply Collagen Cellular Recuperator directly to dry hair.
Leave on for 15 minutes of exposure. Rinse with plenty of water.
WARNINGS
Do not ingest. External use. Avoid contact with eyes. In case of that, rinse immediately with plenty of water. Consult your hairdresser.

Hair

Normal hair
Thin hair

Length

Long
Medium
Short

Hair type

Damaged

Product Type

Treatment

Treatment

Regenerator

Size

1.000 ML

Therapy

Collagen Cell Recuperator
Genial

Va fenomenal, llevo un montón de años utilizando, antes en mi ciudad lo compraba en una tienda ahora cerró y lo compré por la web, y todo el proceso fue fenomenal
recuperador celular

Para mi personalmente maravilloso lo notas al momento.
Muy bueno

Me gusta mucho, y el pedido ONLINE perfecto
Me encanta

Ha sido todo un descubrimiento, la sensación en el pelo, la textura, el olor... y el resultado. Todo perfecto :)
Sonia

Excelente producto de tratamiento y respetuoso.
Espectacular

Lo conoci hace unos años, y su eficacia es increible, funciona de verdad, es una maravilla y un imprescindible en el cuidado de tu cabello
Maravillo

Fantástico
Huele estupendamente y funciona

Me gusta la cantidad, el aplicador, que huela tan bien y que haga lo que tiene que hacer, que es funcionar. Sin embargo, me deja el pelo un poco enredado... quizá lo tenga que aclarar mejor o echar menos producto. De todas formas, seguiré probando.
7

Ok
Muy bueno

Repara el cabello en muy poco tiempo. Lo deja suave, brillante y lo fortalece. Además dura mucho, hace falta poquita cantidad en cada aplicación.
Excelente

Lo usé hace años y mi pelo era maravilloso, sin motivo deje de comprarlo y he vuelto a el. Sorprendente como deja mi cabello
Estupendo!!!

Muy bueno pero hay k conbinarlo..
Customers who bought this product also bought: