Absolute Hair Lifting 500 Drops
Absolute hair lifting with stem cells. Rejuvenating and repairing effect from the very first day.
Aromatherapy. Amazing!
Presentation: 100 ml bottle.
Indications: For dehydrated and lifeless hair. The beauty elixir for your hair. Prevents frizz.
PROFESSIONAL PRODUCT = HIGH EFFICACY INDEX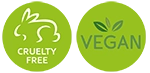 DOES NOT CONTAIN:
PARABENS
SULPHATES
SALT
SYNTHETIC COLOURANTS
TRANSGENIC PRODUCTS
PHTHALATES
NANOMATERIALS
MINERAL OILS
INDICATIONS for Absolute Hair Lifting 500 Drops
Absolute Hair lifting is a marvellous and innovative formulation that achieves an ABSOLUTE LIFTING of the HAIR. The union of the main active ingredients most effective against hair ageing.
Vitamin H transfers power and thickening of the hair fibre to the hair, avoiding breakage, delaying the appearance of grey hair and helping to prevent hair loss.
α KERATIN
It is an amino acid of vital importance in our hair, which provides sustainability and body, repairing damaged hair and preventing frizz.
ARGAN OIL
Moisturises, nourishes and prevents oxidative stress, causing a deep regeneration in mature hair.
CAVIAR
Its composition is rich in nutrients, vitamins, minerals, proteins, which provides an anti-ageing effect on the skin.
SNAIL SLIME
Allantoin, collagen, elastin, glycolic acid, proteases, fibrinolytic proteins and natural antibiotics. Regenerates the hair fibre while repairing the cuticle.
STEM CELLS
Protects the embryonic cells of our hair. Absolute Hair lifting 500 drops is the elixir of beauty that turns your hair into SILK!
Substantive sun filter.
RELAX AND ENJOY THE APPLICATION
Dose Absolute Hair Lifting on the palm of your hand 3 or 4 drops.
Distribute over the entire hair fibre.
Immediate effect. Extreme nourishment.
Can be used on dry or wet hair.
DO NOT LIGHTEN.
Enjoy enviable hair for 24 hours.
With 1 drop on your hands you will enjoy a more than amazing nourishing and anti-ageing HAND CREAM.
WARNINGS
Do not ingest. For external use. Avoid contact with eyes. If contact with eyes occurs, rinse immediately with plenty of water. Consult your hairdresser.

Hair

Normal hair
Thick hair
Thin hair

Length

Long
Medium
Short

Hair type

Damaged
Frizzy hair

Product Type

Serum

Treatment

Moisturizing
Nourishing
Repairing

Size

100 ML
Cabello como la seda

El producto es sencillamente maravilloso. Llevo años usándolo y estoy encantada. Recupera el cabello en tiempo record, lo deja sedoso, suave, desenredado y lo más importante sano y recuperado. Me lo aplico de medios a puntas. Lo recomiendo absolutamente.
Sensación agradable

Es con el producto que menos resultados note
Suavidad extrema

Los productos de esta marca son una pasada para el pelo. Lo recomiendo totalmente.
Díana

Una pasada
Lo recomiendo 100x100

Este producto es una maravilla como te deja el pelo con tan solo dos pulsaciones es ,supercontenta cn este producto ,
Tratamiento

Ya conocia este producto, he repetido y se ha vuelto imprescindible. Buenisimo
Muy bueno

Me ha encantado el producto, te deja el pelo efecto seda y ayuda con el encrespamiento.
Bastante bueno

Hidrata el pelo y lo deja bien.
Hair lifing500gotas

Deja un cabello muy sedoso I más rejuvenecido
EXCELENTE

MUY BUEN PRODUCTO
Deja el pelo sedoso y sin grasa

Me encanta
500 gotas

Encantada con este producto.
Fabuloso

Muy buen producto
A

Maravilloso
Fantástico

Cada vez que lo uso me siento tan contenta como el primer día de haberlo descubierto. Recomendado 100%!!
ABSOLUTE HAIR LIFTING

ME ENCANTA!!! AYUDA MUCHISIMO A LA HORA DE PEINAR Y DESDE QUE LO USO TENGO EL PELO MAS FUERTE Y MEJOR, NO SE ME ROMPE TANTO
Perfecto

Suaviza el cabello e hidrata las puntas dejándoles un aspecto sano, además el olor es increíble.
Customers who bought this product also bought: