Hair Growth Accelerator
Hair Accelerator is a Treatment to activate, stimulate and increase the speed of hair growth.
Presentation: 200 ml bottle.
Indications: All hair types with difficulties in hair growth speed, alopecia areata.
PROFESSIONAL PRODUCT = HIGH EFFICACY INDEX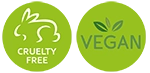 DOES NOT CONTAIN:
PARABENS
SILICONES
TRANSGENIC PRODUCTS
PHTHALATES
NANOMATERIALS
MINERAL OILS
LOW SALT AND SULPHATE CONTENT
INDICATIONS for Hair Growth Accelerator
Hair Growth Accelerator is a treatment that activates-stimulates and increases the speed of hair growth. It also contains coadjuvant active ingredients in the treatment of alopecia areata (peeling patches).
Hair grows 0.4 mm daily. With Voltage Hair Growth Accelerator, hair can grow between 0.6 and 0.8 mm a day.
Its complete and careful formulation incorporates the latest generation active ingredients, which deeply nourish the dermal papilla, stimulating the genesis of new cells.
It can be used at any time of the year. Does not interfere with hair growth phases.
Substantive Solar Filter.
RELAX AND ENJOY THE APPLICATION
Can be used on both wet and dry hair. We recommend doing it on dry hair for maximum effectiveness. If applied wet, it is important to remove excess moisture with a towel.
Remove the brake on the dosing pump.
With the help of the cannula, spray daily on the scalp, not on the hair.
Separate hair into streaks.
Massage gently to facilitate absorption.
Activates superficial peripheral circulation.
Do not rinse.
Do not wash hair until 24 hours after application.
WARNINGS
Do not swallow. External use only. Avoid contact with eyes. In case of contact with eyes, rinse immediately with plenty of water. Consult your hairdresser.
Hair

Normal hair
Thick hair
Thin hair

Length

Long
Medium
Short

Hair type

Slow growth / grows slowly

Product Type

Treatment

Treatment

ACELERADOR DEL CRECIMIENTO

Size

200 ML
3,4

Todavía no lo he acabado de momento bien
5

10/08/2021
Cristina Hernández Delgado
de momento bastante bien
Esther

Me llegó muy rápido el producto y he notado que el pelo me crece más rápido.
Ganas de ver resultados

Llevo poco pero espero que cumpla con las expectativas
Perfecto

Perfecto
lo probaré otra vez

Si que es verdad que el pelo me ha crecido mucho y no se si achacarlo a que realmente me lo estoy empezando a cuidar muy bien sin usar planchas ni tintes o por este acelerador. Creo que los primero tiene mucho más peso pero creo que sí que me ha ayudado igualmente, tengo en mente repetir de nuevo y a ver que tal.
Eficaz

Customers who bought this product also bought: