Anti-Dandruff Peeling Treatment
Intensive treatment to eliminate Pityriasis Simplex Capitis (dry dandruff) and Pityriasis Steatoid (oily dandruff)
Peeling effect. Aromatherapy.
Presentation: 200 ml bottle.
Indications: Hair with excess dandruff.
PROFESSIONAL PRODUCT = HIGH EFFICACY INDEX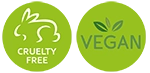 DOES NOT CONTAIN:
PARABENS
SILICONES
SYNTHETIC DYES
INGREDIENTS OF ANIMAL ORIGIN

tRANSGENIC PRODUCTS
PHTHALATES
NANOMATERIALS
MINERAL OILS
SALT
SULPHATE
INDICATIONS for the Organic Liss Anti-Volume Mask
Intensive anti-dandruff peeling treatment to eliminate PITYRIASIS SIMPLEX CAPITIS (dry dandruff) and PITYRIASIS STEATOID (oily dandruff).
Its highly concentrated active ingredients with anti-fungal properties slow down cell mitosis. It prevents the proliferation of the "Malassentia Furfur" fungus, responsible for the formation of dandruff.
It has a high concentration of micronised anti-allergic particles with dragging power to perform a total peeling. Contains zinc pyrithione and piroctone olamine.
Substantive Solar Filter.
RELAX AND ENJOY THE APPLICATION
Before shampooing, separate hair into sections and apply directly with the help of the applicator cannula on the scalp.
Help its distribution with an energetic massage.
Leave for 5 to 10 minutes of exposure.
Proceed to vigorous washing with the ANTI-DANDRUFF PEELING SHAMPOO.
Rinse thoroughly.
WARNINGS
Do not ingest. External use. Avoid contact with eyes. In case of that, rinse immediately with plenty of water. Consult your hairdresser.
Dandruff
Dandruff, pityriasis simplex capillitii or furfuraceous is a common dermatological condition of the scalp affecting up to 50% of the world's population. It consists of the shedding of flakes of dead skin from the scalp accompanied by itching but without inflammation.
Although it is normal for skin cells to die and form flakes, some people, either chronically or as a result of certain ailments, experience an abnormal amount of flakes, which is often accompanied by itching, redness and irritation. Most causes can be treated with a Shampoo and the special Peeling Treatment from Voltage Cosmetics.
Dandruff can also be a symptom of seborrhoea, psoriasis, mycosis or pediculosis. It is advisable to avoid excessive scratching. Scratching to the point of breaking the skin can increase the risk of infections, particularly Staphylococcus aureus and streptococcus, and alopecia caused by skin conditions.

Hair

Normal hair
Thick hair
Thin hair

Length

Long
Medium
Short

Hair type

Dandruff hair

Product Type

Treatment

Treatment

Anti-Dandruff

Size

200 ML
A prueba

Todavía no me dió tiempo a probarlo, estoy deseando para ver qué tal va, el envío fue muy bien, viene muy protegido para que no le ocurra nada a los productos
Customers who bought this product also bought: