Hydro-Alcoholic Hygienising Gel 96º
HYDRO-ALCOHOLIC HYGIENISING GEL 96º
500 Drops. SKIN THERAPY.
Deep hand hygiene with Aloe Vera juice. Removes impurities by contact.
Presentation: 100 ml. bottle / 500 Drops.
Indications: Thick hair and integral treatments of the hair fibre.
Also in 500 ml bottle.
INDICATIONS:
Hand gel with 96o alcohol, sanitizer with high concentration of aloe vera to avoid drying of the skin. Prevents the proliferation of microorganisms. Maximum protection for the whole family.
PROFESSIONAL PRODUCT = HIGH EFFICACY INDEX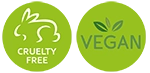 DOES NOT CONTAIN:
PARABENES
SILICONES
TRANSGENIC PRODUCTS
PERFUME ALLERGENS
PHTHALATES
NANOMATERIALS
MINERAL OILS
Indications for Hydro-Alcoholic Hygienising Gel 96º
500 drops of Hydro-Alcoholic Sanitizing Gel for cleaning hands and removing impurities by contact, without the use of water.
Thanks to its high alcohol content (Real Alcohol Content 96°) it protects the skin effectively.
The effect of the alcohol is immediate when applied to the skin.
Removes dirt while keeping the skin moisturised.
Contains a high concentration of Aloe Vera Juice to prevent hands from drying out while deeply moisturising them.
Absorbs quickly. Does not leave hands sticky.
Product manufactured in Spain under all safety and quality standards. Manufactured in laboratories according to European standards.
INSTRUCTIONS FOR USE
Dispense 3 ml. of the Hydro-Alcoholic Hygienising Gel on the palm of the hands and massage them vigorously for 30 seconds and wait until completely absorbed. Do not rinse and repeat as many times as necessary. For all skin types.
WARNINGS
Keep out of reach of children. Avoid contact with mucous membranes and eyes. If this should occur, rinse thoroughly with water. Keep away from heat source. FLAMMABLE. In case of accidental ingestion call the National Institute of Toxicology +34 91 562 04 20.
Perfecto

Me gusta mucho
Huele bien

Ahora que se tienen que usar con más frecuencia los geles hidroalcohólicos se agradece uno que huela bien. Además, al ser de aloe vera, protege las manos y es menos agresivo.
Huele bien

Huele bien y no es pegajoso
Excelente

Buen artículo y tamaño pequeño para poder llevar en cazadora o bolso.
Encantada

Deja las manos super suaves y huele muy rico
Gel alcohólico

Buen tamaño para el bolso, me lo regalaron con mi compra.
Excelente

Lo pruebo por primera vez!
Genial

Regalo por el pedido. Gracias
Gel hidroalcoholico

Huele genial!
5

10/08/2021
Cristina Hernández Delgado
me encantaaaaa
5

Buen producto, huele mjuy bien
Customers who bought this product also bought: