STOP HAIR-LOSS PROGRAMME 3 PHASES
STOP HAIR-LOSS
SHOCK anti-hair loss treatment. 5 α reductase inhibitor. Contains stem cells.
Presentation: Box of 16 ampoules of 5 ml. (hot and cold effect), stop fall shampoo 500 ml. and applicators.
Indications: Hair loss. Androgenetic alopecia/deficiency states. Cellular nutrition.
PROFESSIONAL PRODUCT = HIGH EFFICACY INDEX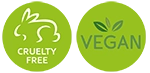 DOES NOT CONTAIN:
SALT
SULPHATE
PARABENS
SILICONES
PERFUME ALLERGENS
SYNTHETIC DYES
tRANSGENIC PRODUCTS
PHTHALATES
NANOMATERIALS
MINERAL OILS
Indications for Stop Hair-Loss Programme 3 phases
Stop Hair Loss Programme 3 phases is a highly effective shock treatment for hair loss. It contains active ingredients that help in the treatment of androgenetic alopecia and diffuse alopecia. It prevents the deficiency states that cause hair loss.
Its complete and careful formulation incorporates the latest generation active ingredients that constitute a means of cell nutrition, allowing the dermal papilla to regenerate and avoiding unfavourable enzymatic reactions. It incorporates flavanoids capable of acting on dermal fibrous proteins and protecting them against degradation.
It also contains an active ingredient that inhibits the activity of 5 α reductase, an enzyme involved in the processes of transformation of testosterone into dihydrotetosterone linked to sebaceous hypersecretion.
In addition, a new stem cell activator (pea) regenerates the follicle after the telogen phase and helps the formation of new hair at the beginning of the anagen phase. It also has an inhibitory effect on TGF-β1 expression, a gene involved in the chain of reactions that induce hair loss as a consequence of testosterone.
The epithelising, regenerating and antioxidant properties of tepescohuite extract on living tissues make this a very suitable product for people with a tendency to suffer from any type of alopecia. To enjoy enviable hair health, it is necessary to apply the full treatment twice a year (in spring and autumn). To prevent deficiency states, it is advisable to apply at least one ampoule a week.
Substantive Sun Filter.
PROFESSIONAL APPLICATION
After washing, dry the entire hair fibre with a towel.
Separate the hair into strands.
Take a "heat shock" ampoule and insert the hairspray breaker into the neck of the ampoule and break it.
Take out the sponge breaker and keep it for another application.
Take the pipette and insert it into the ampoule and press the reservoir to absorb the product.
Apply directly to the scalp, not to the hair.
Massage gently to facilitate absorption.
Once opened, the ampoule should be used in its entirety.
The following day, apply the "cold shock" ampoule in the same way as the previous one.
Alternate heat-cold, heat-cold and heat-cold on a daily basis. In so doing, the treatment is much more effective because, in addition to its complete formulation, we provoke passive gymnastics of the scalp.
Ampoule Heat shock = vasodilation.
Ampoule Cold shock = vasoconstriction.
The superficial peripheral circulation is activated. Do not rinse. Do not wash hair until 24 hours after application.
Components
- 8 x 5ml. Heat Effect Ampoules.
- 8 x 5ml. Cold Effect Ampoules.
- Stop hair loss shampoo 500 ml.
- 2 Ampoule Breakers
- 2 Applicator Pipettes
WARNINGS
Do not ingest. External use only. Avoid contact with eyes. If contact with eyes occurs, rinse immediately with plenty of water. Consult your hairdresser. Use may cause slight reddening of the skin by activating superficial peripheral circulation.

Hair

Normal hair
Thick hair
Thin hair

Length

Long
Medium
Short

Hair type

Intense hair loss
Moderate hair loss

Treatment

Anti-Hair Loss
Voltage Stop caída

He utilizado el producto en otras ocasiones y estoy satisfecha con él.
Caída

Lo estoy probando
Customers who bought this product also bought: