STOP HAIR-LOSS SHAMPOO + LOTION PACK
STOP HAIR-LOSS
Stop Hair-Loss Shampoo + Lotion have a RUBE-FACIENT EFFECT. Activate the superficial peripheral circulation. Aromatherapy.
Maintenance treatment for seasonal or chronic hair loss.
Presentation: 500 ml bottle. + 200 ml bottle.
Indications: Preventive care of alopecia (hair loss). Cellular nutrition.
PROFESSIONAL PRODUCT = HIGH EFFICACY INDEX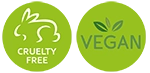 DOES NOT CONTAIN:
PARABENS
SILICONES
GENETICALLY MODIFIED PRODUCTS
INGREDIENTS OF ANIMAL ORIGIN
PHTHALATES
NANOMATERIALS
MINERAL OILS
LOW SALT AND SULPHATE CONTENT
INDICATIONS for Stop Hair Loss Shampoo + Lotion
Stop Hair Loss Shampoo + Lotion is a treatment formulated for the preventive care of ALOPECIA (hair loss). Its complete and careful formulation incorporates the latest generation active ingredients, constituting a means of cellular nutrition that helps regenerate the dermal papilla.
It stimulates superficial peripheral circulation thanks to its cold effect. Ideal as a maintenance programme after the VOLTAGE STOP FALL PROGRAMME.
Substantive Solar Filter.
RELAX AND ENJOY THE APPLICATION
Shampoo:
First dose on the palm of the hand approximately 10 ml.
Apply directly to previously wet hair.
Massage gently.
Leave on for 5 minutes.
Enjoy the aroma that envelops you.
Does not stick to the hair.
Rinse thoroughly.
Lotion:
After shampooing with VOLTAGE STOP FALL SHAMPOO, towel dry the entire hair fibre.
Separate the hair into streaks.
Apply to the scalp comfortably thanks to its pump with cannula.
Massage gently to facilitate absorption.
Proceed with the desired hairstyle.
Do not rinse.
It is advisable not to wash the hair until 24 hours after application.
For correct application, use 2 or 3 times a week.
WARNINGS
Do not ingest. External use. May irritate the tear duct. Avoid contact with eyes. If contact with eyes occurs, rinse immediately with plenty of water. Consult your hairdresser.

Hair

Normal hair
Thick hair
Thin hair

Length

Long
Medium
Short

Hair type

Androgenic alopecia
Intense hair loss
Moderate hair loss

Product Type

Shampoo
Treatment

Treatment

Anti-Hair Loss

Size

200 ML
500 ML
Descubrimiento

Acabo de empezar esta línea, veremos que tal
Customers who bought this product also bought: